Smart insurance for your tennis club
Get a quote in 5 minutes
5% Risk Assessment Discount
Fully online
We are currently migrating to a new and improved online system.
If you require a quote for your tennis club property and equipment, please contact.
sportenquiry@howdengroup.com or call 0121 698 8160
In partnership with:


Why choose us?
We've been working hard with our partner the LTA in order to provide amazing protection for your club and everything in it

Super claims service
Our dedicated claims handlers will get you from zero to hero in no time.

Instant
Get protected right now. Our platform allows you to customise and purchase your policy online, fast.

Backed by the best
Our property insurance is backed by Hiscox, who have over 100 years' experience in insurance.
"

Howden have been our dedicated insurance partner for over 10 years. Their service and products are designed specifically for our member clubs and the support they provide is exceptional.

"

Abbie Lench
Head of Clubs, Courts & Volunteering, LTA
"

We have been developing our relationship with Howden over a number of years. Their new dedicated products and digital service will make the insurance process easier and more efficient for the tennis community in Scotland.

"
Blane Dodds
CEO
Tennis Scotland

Our all-new clubhouse insurance product
As the offical insuance partner to the LTA, we already provide liability insurance protection to all registered clubs and their members; here's what you still need:

Clubhouse & contents
We cover your club and everything in it, enough said!

Equipment
Stands, scoreboards, floodlights, fencing, rackets, the list goes on…

Tennis courts
Come rain or shine your courts, pitches and greens are protected.
Check our prices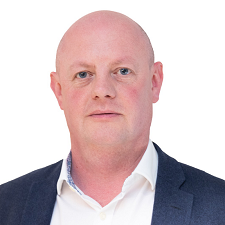 Speak to people who love sports just as much as you.
(They also love insurance, but don't hold it against them!)
We may be online-first but people are what makes our business. Andy and his team will be able to help you out with any questions you might have so don't be shy, give us a call!
0121 698 8003
---
"

Always a pleasure

Always a pleasure dealing with the team. Over the years we have built a fondness for the working relationship we have all created and maintain together.

"
We protect 5 million sporting participants every day, and over 300 national governing bodies.
Join. The. Club.